EMPLOYEES WELCOME TO OUR BENEFITS HOMEPAGE!!
Douglas County is providing this information as a convenient source for current employees and retirees to gain an overview of information regarding insurance benefits.  Some of the information relies on the accuracy of data provided by various insurance companies or third party administrators.  Also, information presented on this website does not promise or guarantee plan participation, coverage, or premium rates.

The County is not responsible for plan and/or coverage elections selected by employees.  Insurance coverage may be subject to specific provisions of a collective bargaining agreement, therefore bargaining unit employees should refer to their respective contracts.

While retirees and current employees are offered the opportunity to participate in a subsidized medical insurance program until age 65, the ability to participate as well as the premiums are not guaranteed in the future and are subject, at any time, to change by the County Board of Commissioners.

The provisions of this information are not intended and do not create an express or implied contract of employment or an offer of employment between the County and its employees nor any guarantee or promise that  benefits referenced here are permanent or cannot be changed.If you have any questions, would like more specific information, or would like to schedule an appointment to discuss your benefits in greater detail, please contact one of the following individuals:
BENEFIT CONTACTS:
This e-mail address is being protected from spambots. You need JavaScript enabled to view it                  
Benefits Admin. Manager
402-444-6099
This e-mail address is being protected from spambots. You need JavaScript enabled to view it
Benefits/HR Specialist
402-444-6533
This e-mail address is being protected from spambots. You need JavaScript enabled to view it
HR Analyst
402-444-4680
---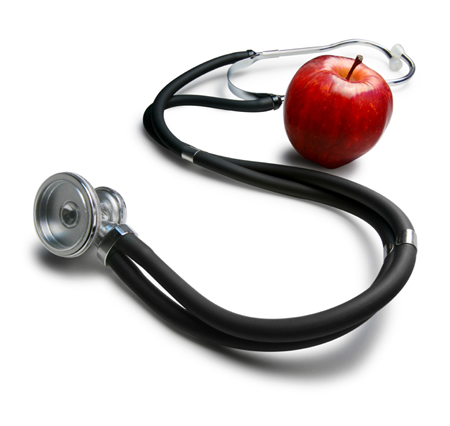 Medical/Vision Insurance Information
Douglas County offers medical/vision coverage to all employees.  The County provides two types of plans: Preferred Provider Organization (PPO) and a Health Savings Account (HSA).  Most employees are eligible to select between the two plans.  Some, however, are not, per their collective bargaining agreement.  If you are not certain, please contact a Benefit Team members listed above.
  The PPO and HSA plans are administered by United Healthcare (UHC).  
  Click the UHC logo to view the website.
 

Dependent Child Insurance Coverage Enrollment Form
---
Healthy Directions Wellness Program

Our Mission: Building healthier lives for Douglas County employees by empowering lifestyle change though education and support. 

Our Members:
Kathy Adair - Employee Benefits - Chair
Diane Battiato - Register Deeds
Jennifer Beisheim - Health Center

Maryann Borgeson - Commissioner
Lesley Boulton - Public Defender             Click on the Health Directions Apple
Mike Boyle - Commissioner                             to connect to the website
Phil Rooney - Health Department
Kevin Conlon - Sheriff
Jane Faust - County Clerk
Jan Johnson - Workers Comp
Lee Lazure - Human Resources

Debbie Otwell - Human Resources
Connie Lehman - Health Department
Dan Archie - Youth Center
Wade Stephens Jr. - Corrections
 
---
Dental Insurance Information 
 Dental coverage is also provided along with the medical coverage.  In order to
  obtain the dental coverage, employees must enroll in the medical/vision insurance
  also.  The two plans are a package; so the employee must elect the same "tier" level (employee coverage, employee plus one coverage, etc.)
for both medical and dental insurance.  The dental coverage is also effective on 
the 91st day of regular employment as long as you work 21 hours or more per week.
Click on the DELTA DENTAL logo above for website and provider listings. Douglas County employees may use providers in the Delta Dental PPO and Delta Dental Premier networks.

Douglas County Delta Dental Summary.
---

Life Insurance Information
Douglas County's life insurance is through MinnesotaLife.  The coverage provided is $15,000 Basic and Accidental Death & Disability (AD&D).  Employees can elect optional coverage up to six (6) times their salary with a limit of $300,000.  Employees may also elect life insurance coverage for their eligible dependents, which includes spouse and children (up to 22 years old if a full-time student). The amount of dependent insurance for a spouse is $5,000 and it is $2,000 for children.
 

If you are applying for life insurance for the first time (and are not a new employee) or increasing coverage, you will need to complete the following form:

Health Application - Evidence of Insurability Form




Click on Minnesota Life  for more information and premimum rates.


Minnesota life also offers the County's employees Travel and/or Will Preparation assistance.  To get more information on the Travel Assistance go to www.lifebenefits.com/travelassistance and for the Will Preparation visit the www.lifeworks.com site.

 
---
Flexible Spending Account (FSA)
FSAs may save employees on their unreimbursed medical expenses, dependent day care, and/or parking expenses through reductions in taxes when these benefit are selected.  Douglas County's administrator is Wageworks:
.
FSA Contact Information
FSA Direct Deposit Form
FSA Medical Care Reimbursement Claim Form
FSA Dependent Care Claim Form
FSA Parking Reimbursement Claim Form
---
Family Enrichment - Employee Assistance Program (EAP)          Don't know where to turn?

                                                          Help is just a call a way!!
       402-391-2477
       
             Click on EAP logo for EAP website
Douglas County provides an EAP for its employees and their dependent family members.  Almost everyone experiences problems, at work and/or at home, that can affect work performance.  When problems become too big to handle, professional assistance might be helpful.  Problems can most successfully be resolved when they are identified early.  Without proper attention, personal problems could lead to a decrease in the quality of life and poor job performance.  EAP counselors work with employees and/or their family members in a confidential manner.  Douglas County's EAP Counselors have received training to work with individuals in a therapeutic setting.  All EAP counselors are state licensed, Master's level therapists.
---
Deferred Compensation
The County offers, on a voluntary basis, a 457 deferred compensation program, so employees can set aside additional monies for retirement.  The contributions to these plans are tax deferred and are not taxable until they are withdrawn.  Edward Jones, ING, and Nationwide each have a program that you can choose from.  They administer these plans.  To get materials and more information about these plans, contact one of the Benefit Team members listed above or speak directly to the companies.  Refer to the Quick Links tab for vendor's contact information.
---
Defined Benefit Pension Plan
The Douglas County Retirement Plan was established January 1, 1963.  This is a mandatory pension plan in that everyone eligible for benefits will contribute 8.5% of their gross pay beginning with their first paycheck.  The County also contributes 8.5% of the gross payroll of all employees.   By law the county cannot contribute more than the employee contributions.  The contributions are invested with several investment managers and overseen by an investment adviser, an asset consulting group, the Pension Committee, and the County Board.
An employee becomes partially vested after 5 years of full-time employment and is fully vested after 10 years of full-time service.  For more information go to the Douglas County Pension Website.